La teva ruta
DISCOVER THE HISTORY WITH US
La teva ruta offers guided tours for all audiences in the provinces of Tarragona and Barcelona. From classic destinations such as our capitals to the smallest villages in the province of Tarragona.
Both Barcelona and Costa Dorada are among the most important tourist destinations in Catalonia. Beyond mass tourism, we offer cultural, quality and personalized experiences.
Behind La teva ruta we find Mª Carmen Granados, Official Tourist Guide of Catalonia, with a degree in Art History and an Master's Degree in Cultural Heritage Management. Born in Reus (Tarragona) and with more than 8 years of experience in the profession, she will transmit to you all her passion for the heritage of her land with a pleasant treatment.
Tourist Guide authorisation number 2,871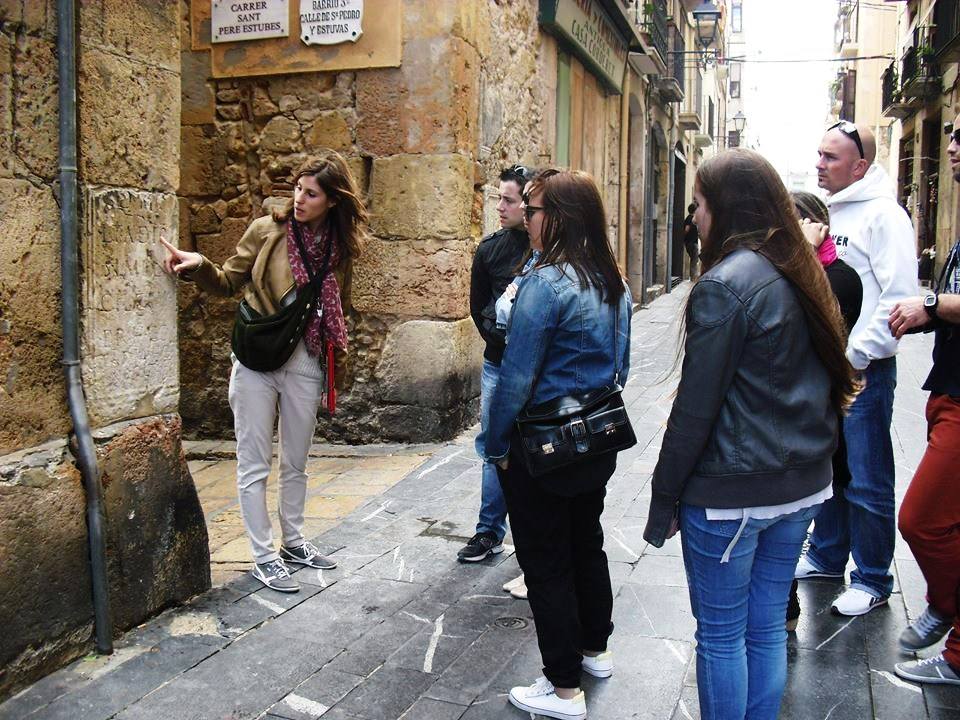 We organize your guided tour
DISCOVER THE HISTORY WITH US

Guided tours for students
We offer guided tours in our destinations to groups of Primary education, Secondary school and University students. We adapt the content to the school curriculum, needs and interests. We also offer guided tours for young students who enjoy their end-of-year trip to Costa Dorada, an area where they can discover important cities, monuments and natural spaces: Tarragona, Barcelona, the Delta of Ebro River Natural Park, monuments such as the Cistercian monasteries, etc. We also work with foreign university students in the main Catalan destinations.

Guided tours for travel agencies
We work for various travel agencies and offer guided tours for their groups, both day trips and tours of tourist circuits. The agencies will find on this website the main places where we do guided tours. We can adapt the outings to their proposals, to the time available, and even help them find complementary services such as restaurants or accommodation. We also work for agencies that take private groups, for which we offer more detailed and tailor-made services.

Visits for companies / entities
If you are a company and want to offer an incentive to your employees or having courtesy to your customers, we offer various possibilities of guided tours. Apart from the proposals that you can find on the web, we can design personalized experiences that can include visits to wineries, tastings or active tourism activities, in collaboration with local agents. We can also arrange transport services, such as coaches, tickets to museums / monuments and restaurants.  If you are an association and make regular cultural outings, here you can find visits and experiences that you may not have done before. Discover them!

Visits for families / individuals
We also think of the family audience and especially the most demanding tourists, the children! We can design your route, we advise you what places you can visit and what activities you can do, according to your interests and the time you have.  We take care of managing reservations, tickets, etc.. We also propose up to 3 guided tours specially created by La Teva Ruta for families with children.  With these 3 tours, both young and old, can participate with games, dynamic and fun activities that help discover the heritage in an enjoyable and educational way.
Discovery the secrests o the 'Vila Vermellea'| From olive tree to oil bottle | Family visit in Alcover
Get support services
Write us in which route you are interested
Entities for which we work