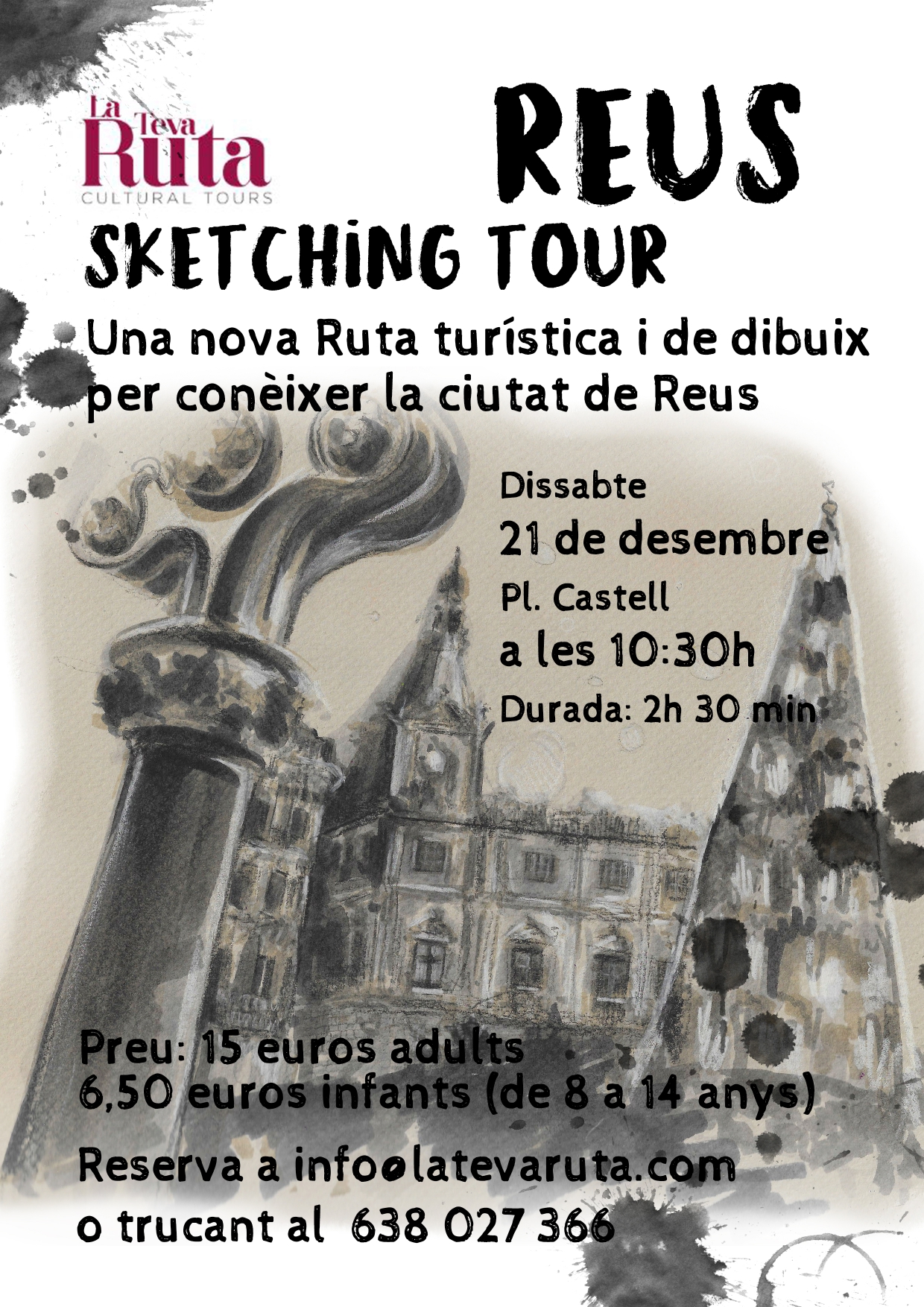 Saturday December 21st, 10:30 am
Guided tour to learn about the history of Reus and to create sketches of the most emblematic places. The tour allows to take advantage of the artistic elements that the urban scenery of Reus offers. It also gives you the chance of learning and to make more perfect your artistic talent.
Duration: 3 hours
Price: 15€ per adult 6,5€ per child (8-14 years old).
In charge of M.Carmen Granados and Mar Ramos.
Mª Carmen Granados, Official Guide of Tourism of Catalonia, graduate in History of Art and Master's degree in Management of Cultural Heritage. She has been working as a tourist guide since 2010 and she runs La teva ruta, which offers visits in the provinces of Tarragona and Barcelona.
Mar Ramos, a local artist, graduate in Fine Arts from the University of Barcelona, with a Postgraduate specialization in Drawing Functions and a Master's degree in Drawing teacher training. She has trained herself in the use of cultural heritage teaching resources. She has collaborated in different cultural and educational projects, interested in the diffusion of artistic education outside the academic sphere. Currently, she combines artistic teaching with the management of activities in the museum sector.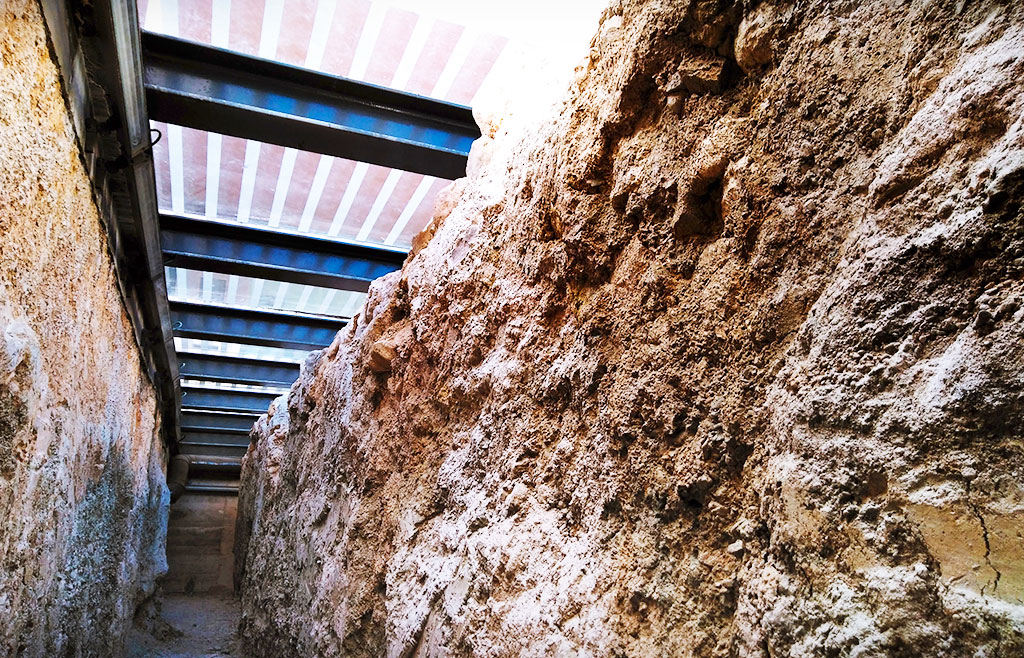 Every second Saturday of the month, 5pm.
A guided tour full of history, traditions, legends, mysteries, illustrious characters, popular sayings, curiosities and secrets.
With Reus Secret you will learn about the general history of Reus, its heritage and traditions, through curiosities hidden in the city.
The tour includes a visit to Vermouth Museum and also tastings of local vermouth, Menjablanc, which is a typical dessert. The tours ends with tapas.
Every 1st Friday of the month, 6pm
Next visit on December 7th at 6 p.m.
Reus became the second largest city in Catalonia in the 18th and 19th centuries due to its industrial and commercial activity, based on liquors, spirits and vermouths, the textile industry and its proximity trade. Its elegant streets and modernist buildings of the nineteenth-century bourgeoisie are proof of that glorious time.
Its numerous and attractive shops have positioned the town as the commercial capital of the province of Tarragona. Examples of the importance of its traditional commercial activity are the various historical and centenarian shops that are still persevered.
With this tour we will learn about the modern history of Reus, linked to these economic activities, trade and vermouth, as well as the history of its oldest shops: their decoration, their protagonists, their anecdotes and curiosities. We will discover small museums of everyday life and the vitality of one of the most beautiful cities in Catalonia.
Itinerary
The tour begins in the Plaça del Mercadal, the site of the old market since medieval times. We will visit 7 historical shops of different kinds, including a wine cellar and a grocery store where we will go in depth into the culture and history of the Vermouth of Reus, a product we will also taste.