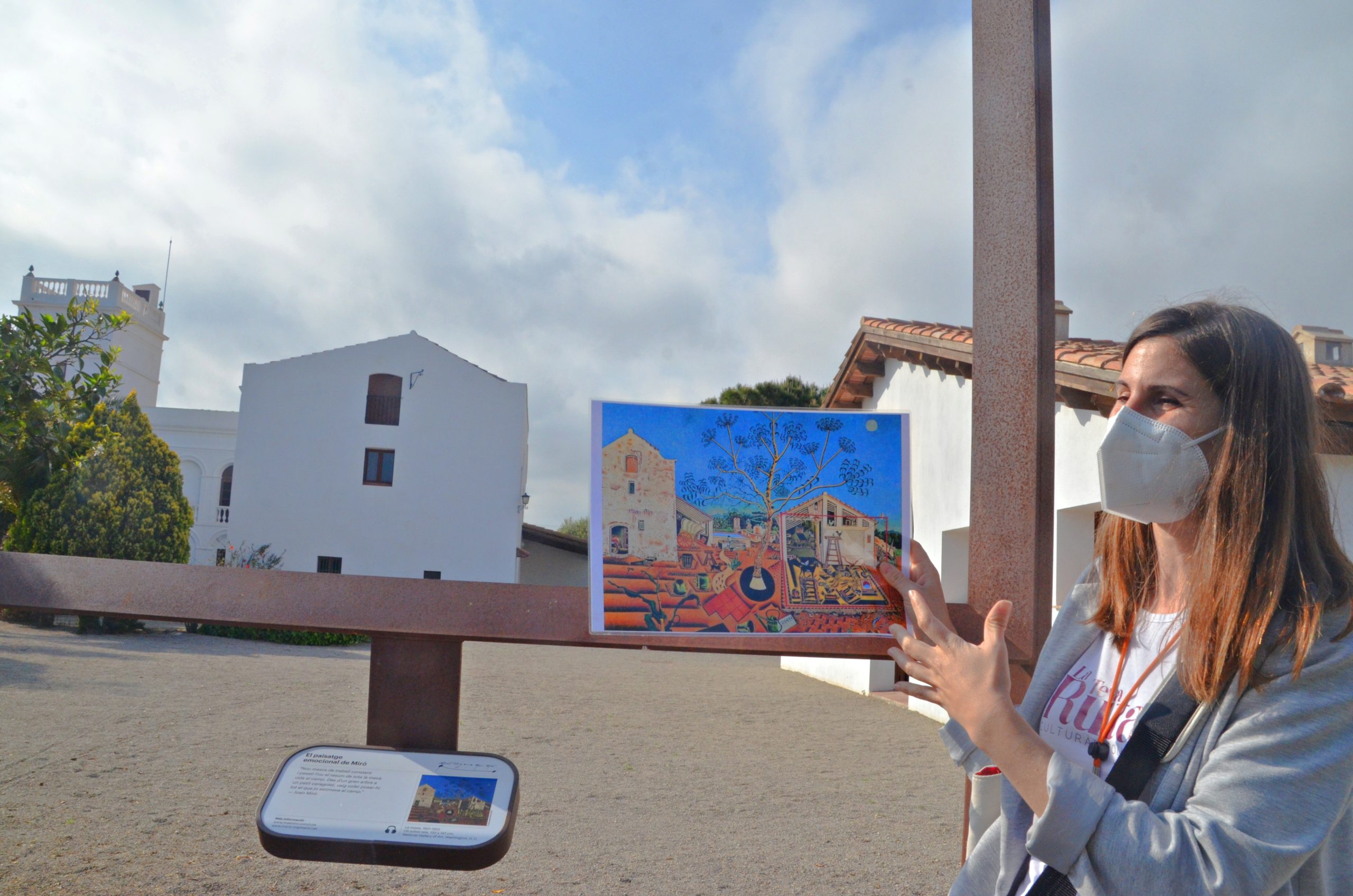 We're back with our Sketching Tours! This time with a new proposal that takes us to discover the Mas Miró in Mont-roig, the farmhouse where the artist Joan Miró spent his summer holidays from the age of 18 until his 80's.
The Mas Miró is located in a splendid estate where we find not only the residence but also the employee's house that Miró painted in his famous work La Masía. We will visit the interior of the Mas, its rooms, the cellar, and the workshop that Miró had built to create his first sculptures. We will talk about his family history, his personality and his artistic universe while you learn about his works created in this place. Throughout the visit, we will invite you to make your own creations using different techniques and materials, some even unusual, such as wine and elements of the earth, with which we will make a work of land art. An experience that will encourage you to experiment and play with art!
The material is included by us and will be previously disinfected and separated by individual or family packs. We follow the safety protocol established by the Mas Miró Mont-roig Foundation.
Minimum 6 people and maximum 12 people
Previous reservation and payment.
Duration: 2,5 hours.
Price: 29€ adults and 22€ children (8-14 years old) and over 65 years old.
Dates: June 26, July 24 and August 21, 2021 at 10:30 (Spanish or Catalan). Consult us for a private tour.