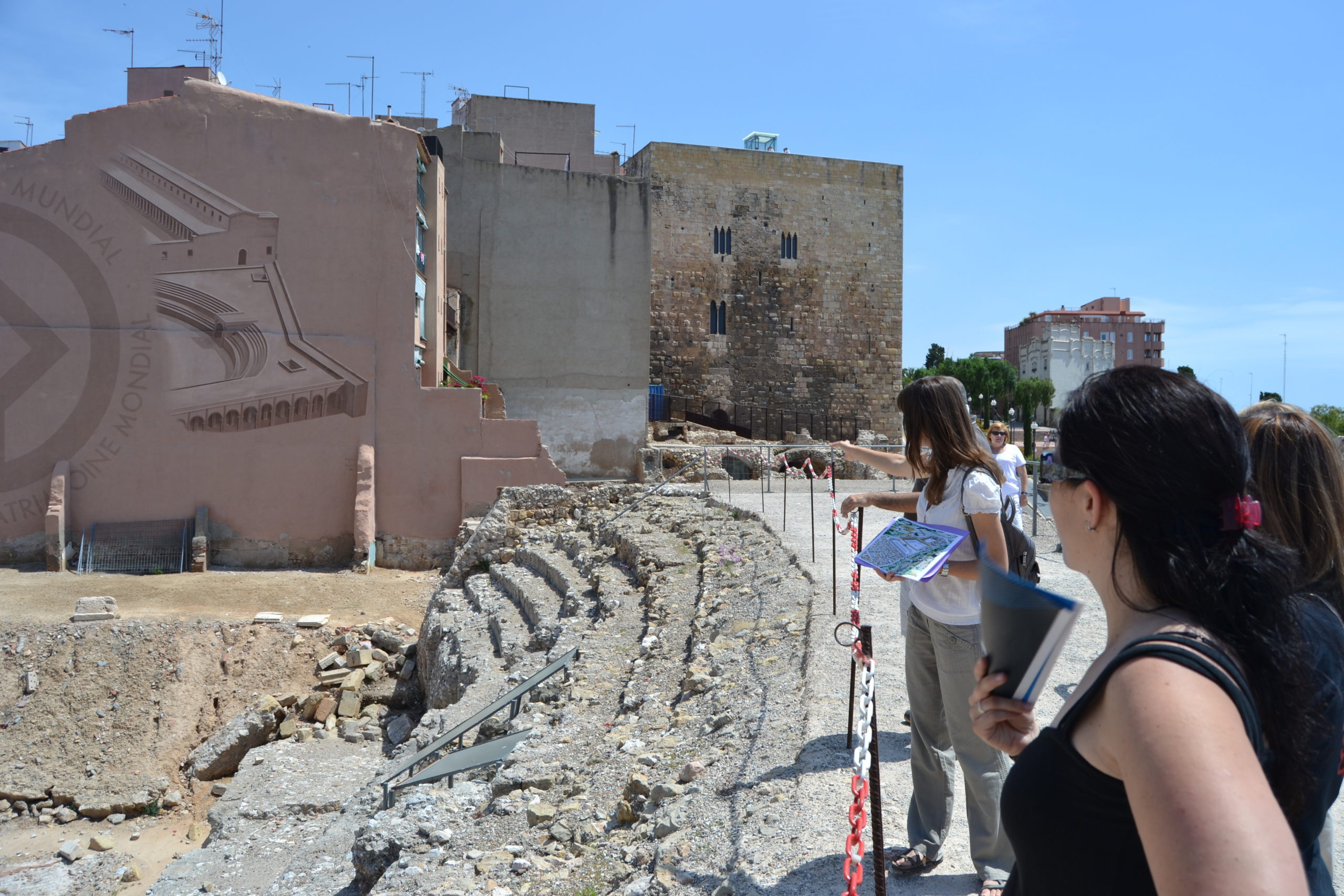 Guide to Not Missing a Thing
I am MªCarmen Granados, guide at La teva ruta. Would you like me to accompany you on a private tour of Tarragona for your family? If you're looking for a unique and family-friendly destination in Spain, Tarragona is the perfect place. This city, rich in history and culture, offers a range of attractions that will keep your children engaged and happy throughout a full weekend. Here's a detailed guide on how you could spend a weekend in Tarragona with kids, accompanied by yours truly, an Official Guide of Catalonia.
Day 1: Exploring Roman History
We start your journey in Tarragona with a visit to the Roman Amphitheater. This majestic structure from the 2nd century is right in the heart of the city and offers a window to the past that will fascinate your children. Imagine the thrilling gladiator battles that took place here, and educate your children about Tarragona's significance during Roman times.
Later, we'll take a stroll through the Part Alta, Tarragona's old town, where the cobblestone streets and ancient buildings provide an authentic medieval atmosphere. Here, you can find the King's Square, which houses the History Museum of Tarragona. This venue allows you to delve deeper into the city's rich history, and it's a perfect spot for kids to learn about Tarragona's intriguing past.
Discover the details of the guided tour around Tarragona. We offer you a comprehensive guided tour of essential Tarragona so you won't miss out on anything, allowing you to relish the streets, squares, and learn about the vast history encapsulated within this land.
Lunch at one of the family-friendly restaurants in the old town, like La Cuineta or El Solet, where you can savor traditional Catalan dishes. Afterwards, we suggest heading to the Roman aqueduct, called "The Devil's Bridge". The kids will surely love to hear the legend behind this mysterious name. The aqueduct is located about 5 km from the city, so you'd need to have your own transportation, hail a taxi, or take a regular bus departing from Plaza Imperial Tarraco. The ride takes just 10 minutes. Upon arrival, we'll walk through a green area filled with pines and Mediterranean vegetation, eventually discovering the impressive aqueduct amidst the forest, spanning a ravine over 200 meters wide. To finish off, how about walking atop the aqueduct? We can traverse the ancient structure from end to end, a memorable experience for both adults and children.
Day 2: Outdoor Fun and Adventure
The second day begins with a trip to Parc Samà. At La Teva Ruta, we offer a guided tour for the entire family so you won't miss a thing and can fully enjoy everything the park has to offer.
Parc Samà, with its botanical and zoological garden, is a wonderful place for children to run and play. Its expansive green areas, filled with exotic plants and animals, offer an interactive learning environment for kids.
The guided tour can be complemented with a walk through the town of Cambrils, about 6 km away. Here, you can enjoy the old town with its pedestrian streets and rustic ambiance. Don't miss out on La Plaza de La Vila, where the market was held, or Lloveras street, adorned with plants and flowers throughout.
In the evening, return to Tarragona for a family dinner at one of the local restaurants. Tarragona boasts a fantastic culinary scene, with numerous establishments serving traditional Catalan dishes that the entire family will enjoy.
Day 3: Discovering Surrounding Treasures
For the last day of your weekend in Tarragona, consider a trip outside the city. Let's travel back to Roman times and visit La Villa dels Munts, an ancient Roman villa that offers a unique insight into the luxurious countryside life of the Roman elites. This site will give your children a broader perspective on the daily life of the Romans and Tarragona region's rich history.
Conclude your Tarragona weekend with a visit to the Mediterranean Balcony at sunset. This viewpoint, situated in the city's center, offers a breathtaking view of the Mediterranean and is the perfect place to reflect upon your exciting weekend in Tarragona.
As you can see, Tarragona provides a wide array of activities and attractions for a family weekend. With its rich history, thrilling sights, and delightful cuisine, Tarragona is a destination sure to please every member of your family. So pack your bags and embark on your adventure in Tarragona!