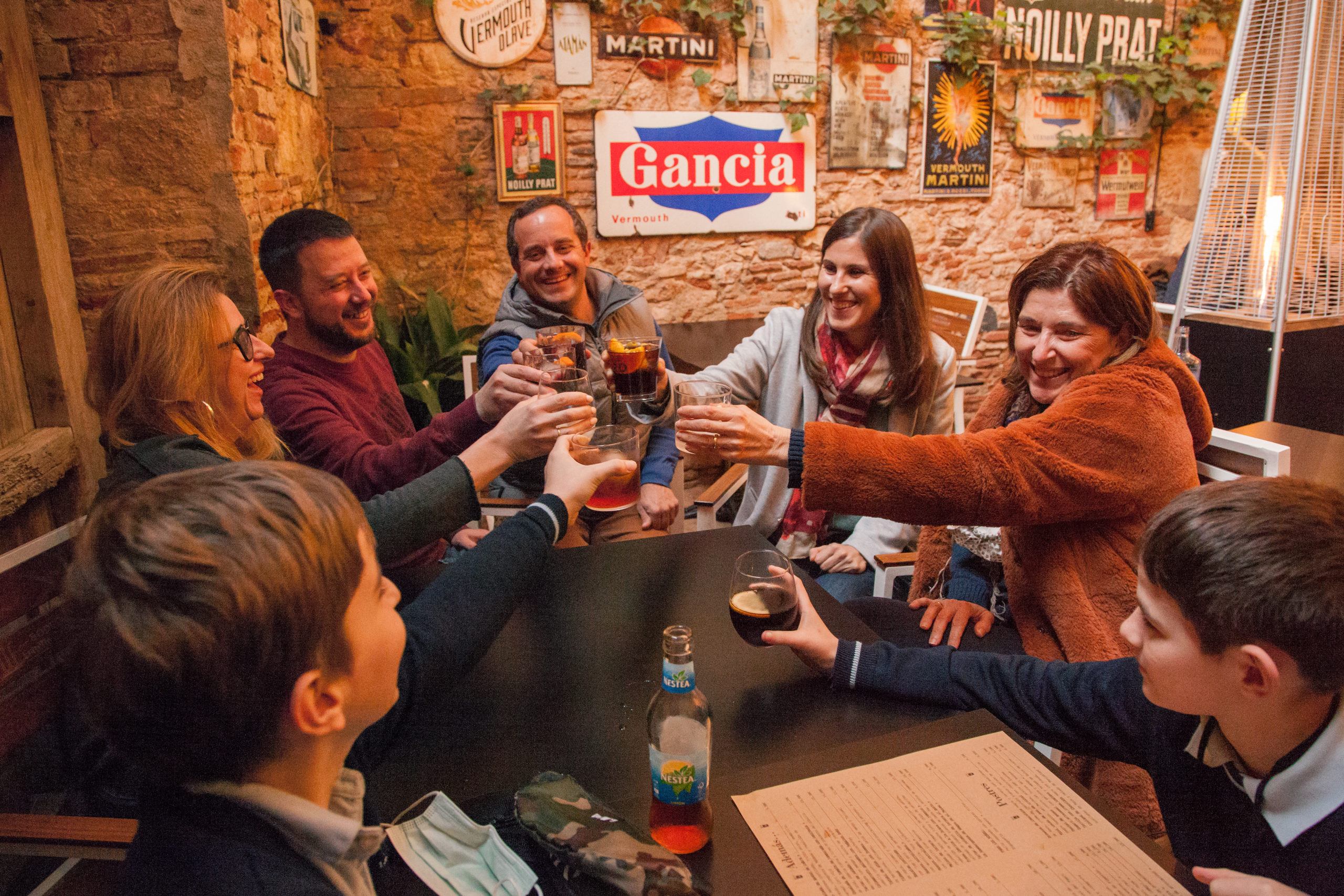 Where to eat in Tarragona and savor the Essence of Reus.
If you're visiting Tarragona, one of the jewels of the Costa Daurada, a rich and varied culinary experience awaits you. This Catalan region is renowned for its exquisite Mediterranean cuisine, legendary vermouth, and accompanying fantastic wines.
Exceptional Mediterranean Cuisine
In Tarragona, food is a true feast for the senses. The city boasts a unique blend of traditional Catalan dishes and innovative touches. Among the standout restaurants is El Terrat, renowned for its fabulous tasting menu and panoramic city views. L'AQ Restaurant, with its Michelin star, is another must-visit for haute cuisine enthusiasts, with dishes that marry tradition and innovation.
Furthermore, you'll find excellent options for fresh seafood, like at Restaurant Les Coques, where the region's fish and shellfish are the specialties. For those looking for something more casual, Tarragona has a myriad of tapas bars to savor delicious bite-sized portions, such as Bar Cortijo, known for its tapas and montaditos.
Discover Oleotourism
In the Tarragona region, you can also immerse yourself in oleotourism, exploring ancient olive groves, learning about olive oil production, and of course, tasting some of the world's best olive oils. It's an experience that adds another layer to the region's rich culinary tapestry.
At La Teva Ruta, we offer various oleotourism tours, where you can also enjoy the charm of the castles and the history of Tarragona, like at Castell d'Escornalbou. A visit you can't miss.
Book your visit to Castell d'Escornalbou now.
Vermouth Culture in Reus
If you visit Tarragona, a trip to the nearby city of Reus is a must, especially if you're a vermouth lover. Reus is known as the cradle of vermouth in Spain and is famous for its vermouth route, which takes you through heritage spaces linked to its history, old wineries like Bodega La Parra, and trendy bars. Don't miss the opportunity to taste vermouth at Vermuts Rofes, an old vermouth factory turned restaurant since 2007. Or, the Vermouth Museum, a restaurant and vermouth bar set in an old modernist workshop, which displays over 6,000 historical objects related to vermouth.
For a deeper experience in the world of vermouth, we recommend the "Vermouth and cuisine in Modernist Reus" tour. This tour combines the best of Reus's modernist architecture with a vermouth tasting, giving you the chance to know the city's cultural heritage and its authentic flavors.
Wines of the Region
We can't discuss Tarragona's gastronomy without mentioning its fantastic wines. The province is home to several denominations of origin, such as Priorat and Penedès. In Reus, you can enjoy modernist architecture while tasting local wines at places like the historic Bodega La Parra, established in 1955, offering a selection of regional wines, both bottled and in bulk.
Markets and Local Products
Tarragona hosts various markets that are the city's soul. One of the most prominent is the Mercat Central, a modernist building that's the perfect place to dive into local flavors. Here you'll find a wide variety of fresh products, from fruits and vegetables to fish and shellfish.
In Reus, be sure to visit traditional establishments like Colmado Baró, founded in 1918, specializing in bulk dried fruits. Here you can find the authentic hazelnut DO Reus. Or Colmado Giné, offering deli products; in both, you'll find high-quality and local products. Fancy sweets? You must taste the famous Menjablanc de Reus, a dessert made from almond milk, documented since medieval times. You can find it in bakeries like Confitería Padreny, founded in 1815, Pastisseria Caelles, or Pastisseria Poy.
Mountain Cuisine
Aside from the coast, Tarragona also offers splendid options in the mountain area. In the Prades region, known for its DO Reus hazelnuts and IGP potatoes, you'll find restaurants like La Fonda Espasa or Tretze Pams, serving excellent mountain cuisine with local products.
More Traditional Sweets
You can't leave Tarragona without tasting its traditional sweets. The "panellets" are an almond-based delight you can't miss, especially if you visit during the All Saints' festival. The "neules" and "iema cremada" nougat are also essential sweets during Christmas.
Experience Tarragona's Unique Gastronomy
Tarragona invites you to enjoy a culinary experience that goes beyond mere eating. From its Mediterranean cuisine to its famed vermouth and wine, this Catalan region provides a gastronomic experience that will delight your senses. We await you in Tarragona to indulge in our delicacies and discover why our cuisine holds such a special place in the hearts of its residents.